Uncle Rod
LIVE and KICKIN'!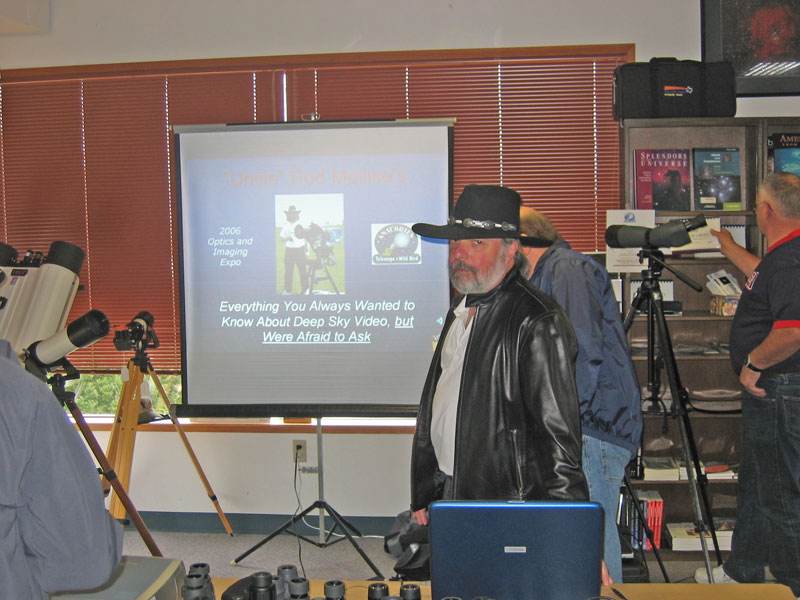 Hey! Wut you lookin' at? (Image courtesty Herb York/AT&WB)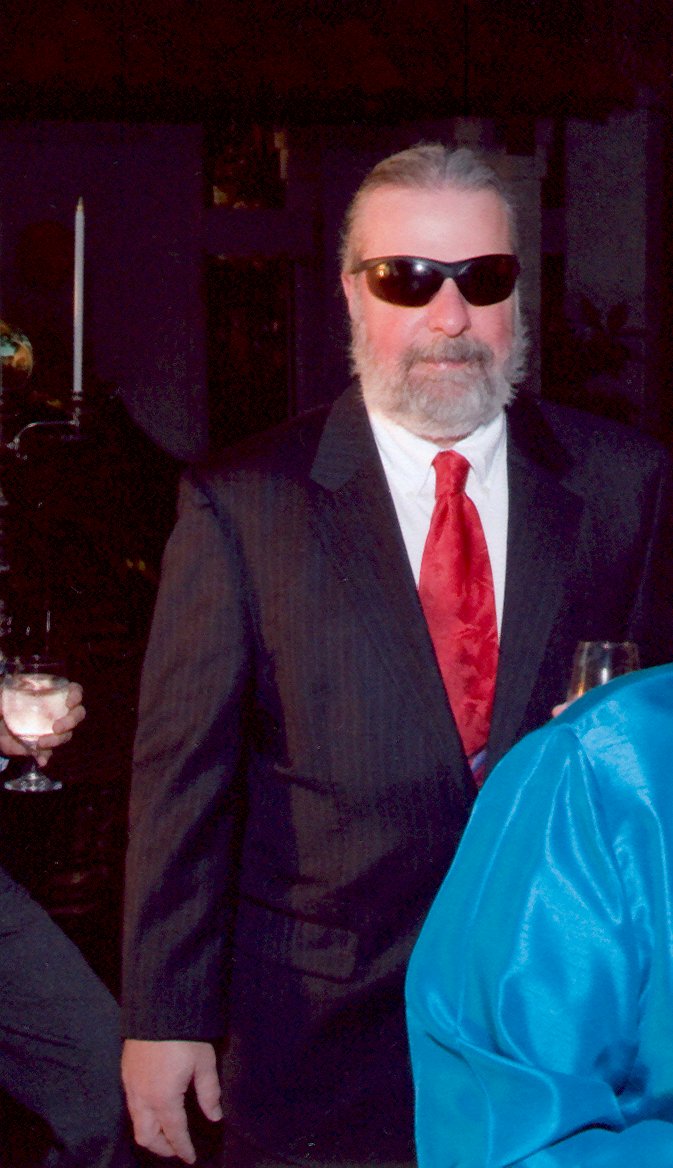 At a cocktail party somewhere; Your Old Uncle Rod cleans up purty good!
Want the real deal? Want UNCLE ROD LIVE? Just enquire (by clicking the email link below) about having Rod Mollise do a presentation at your club meeting, star-party, or other astro-gathering!
Mere PHOTOS are but a pale shadow of Uncle Rod LIVE and Kickin'!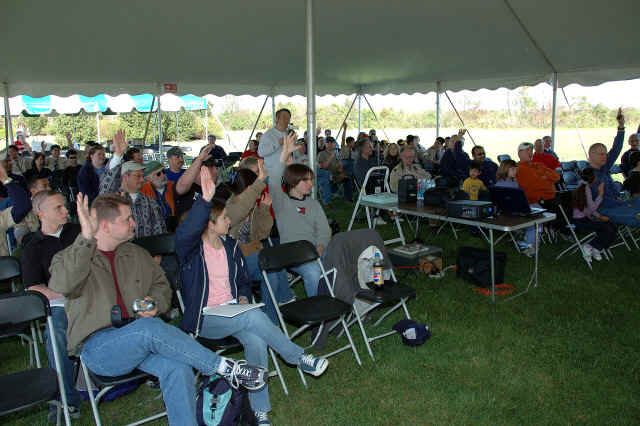 Rod's enthusiastic audience for Astronomy Day 2005 with NOVAC in Washington, DC.
"You were the best speaker that we have ever had at ISP (Idaho Star Party). You are not only informative, knowledgeable and easy to understand but you are also very entertaining and you have a great way of capturing your audiences."--ISP Organizer.
Some of Uncle Rod's Recent Presentations Include:
The Past, Present and Future of the Schmidt Cassegrain Telescope
The Care and Feeding of a CAT
Everything You Always Wanted to Know About Deep Sky Astrovideo But Were Afraid to Ask
Urban Astronomy
Stories in the Sky (kids)
Many more customized for you and YOUR AUDIENCE!
---
HOW MUCH? That is always the question. Don't hesitate to contact Rod because you think your club can't afford a quality, nationally known speaker. RATES ARE SURPRISINGLY LOW. You and your club deserve a professional presentation by an enthusiastic, friendly speaker!
---

Click the Possum and Return to
ASTROLAND!