M94, The Croc's Eye Galaxy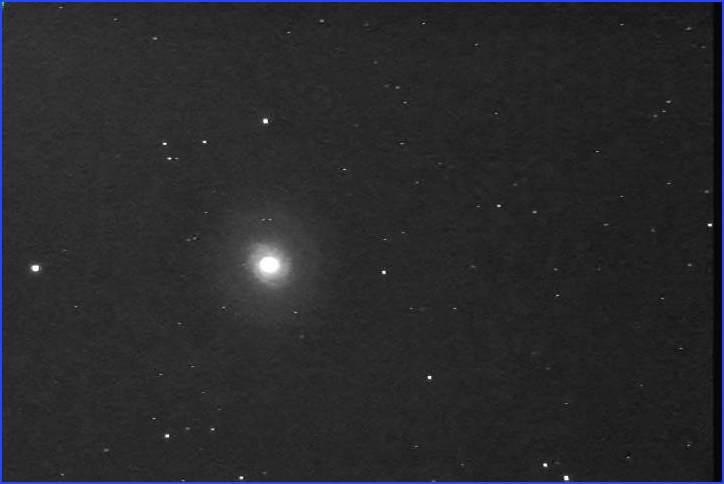 M94 (NGC 4736), Magnitude 8.2 Sb Spiral Galaxy, Size 7.0'x3.0', Constellation: Canes Venatici.
Image Details:
Scope: Celestron Ultima 8 OTA.
Mount: Celestron AS-GT.
Camera: Adirondack Video Astronomy Stellacam II.
Configuration: f/3.3 focal reducer, visual back .
Effective Focal Length: 609mm, f/3.
Guiding: None.
Location: Chiefland Spring Picnic, Chiefland, FL
Date: 28 April 2006.
Post Processing: Registax 3, Adobe Photoshop.
Procedures: Video recorded to DVD, converted to .avi (with FlaskMPEG), stacked with Registax 3, and processed with Photoshop.
M94 is without doubt the easiest galaxy in the Northern Hemisphere for visual observers who must work from light-polluted areas. The nucleus is intensely bright, looking like a fairly prominent field star at low magnifications.
While M94 is listed as an Sb spiral, it's clear it's not a normal one. It's thought that the brightness of its nuclear region is due to the presence of a huge black hole; one which is currently feeding.
Not only did the Stellacam reveal the somewhat difficult tightly-wrapped spiral arms, it also showed up the dimmer oval outer envelope of the Croc's Eye...
---
Return to Uncle Rod's DSI/CCD Page
---